Thread Rating:
New haxball
04-12-2016, 19:40
(This post was last modified: 05-12-2016, 13:52 by pacman.)
New haxball
Who didnt give a bad pass because the stupid small haxball window?

Here is the solution : 

http://www.sphaxball.com/play/



To play you can set the nickname using (TAB+SHIFT) or you can register the nickname that you want to use here  or

http://www.sphaxball.com/register/

 (not need wait an email to play)

On the up banner => options, you can choose width and height of your haxball window.
You can also play with the browser zoom to have even more view.

Here one comparison with a 15,6'' laptop:


The creators keep working on it , not like the old haxball
.
I think would be interesting be the first RS league in adopt this.
Feel free to test it and vote which version do you prefer.
Test it before vote please.
04-12-2016, 21:34
(This post was last modified: 04-12-2016, 21:36 by Gardner.)
RE: New haxball
Testing in progress. Huge field is amazing. This can be a great improvement, but after log i have US flag only. Odd.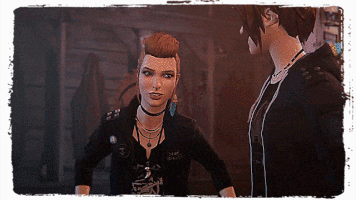 Sit and spin
04-12-2016, 22:36
RE: New haxball
Nice, it can be very useful for us, RS players
Najbardziej niedoceniony napastnik 2016

Thierry Henry, Executors Team

Jasko. Co i rusz wysoko w klasyfikacjach, gra w niezłej drużynie, a raczej nie słyszy się o nim jako o kandydacie do jakichkolwiek laurów.



20-12-2016, 19:09
RE: New haxball
It's a good idea. It will be great for Real Soccer players, because our map is bigger than other. I think it can be a future of Haxball.
10-02-2017, 14:18
RE: New haxball
Pora trochę odkopać.
Jakiekolwiek wieści na ten temat? Administracja w ogóle rozpatruje wdrożenie tego w życie?
25-02-2017, 16:30
RE: New haxball
Co dalej z tym wątkiem? Jakieś nowe wieści Administracjo?
26-07-2017, 22:20
Arek Łowca Szparek




StatBox
Posts: 4
Joined: Apr 2015
Wyróżnienia: 0
RE: New haxball
Pomysł świetny jak i wykonanie props
22-08-2017, 09:33
RE: New haxball
Odświeżam.

Mija czas, a wieści o możliwym wprowadzeniu gry na sphaxball nadal brak. Jeśli presezonowy draft dojdzie do skutku, to proponowałbym przetestowanie podczas presezonu "new haxball'a". Co o tym myślicie?
Pawło Kutas według mnie nie jest chu*owym graczem.
~Radson
22-08-2017, 12:05
RE: New haxball
W sumie ciekawa rzecz. Widoczność prawie całego boiska podczas gry to prawdziwa rewolucja. Tylko problem w tym, że granie samych lig na takiej mapie a sparów i publików na zwykłej byłoby trochę uciążliwe, zaś przenoszenie całych rozgrywek wraz z publikami na sphaxball wiązałoby się z jeszcze większym zamknięciem społeczności RSHL na nowych graczy. Niemniej jednak propozycja do przemyślenia, bo jeśli chcemy zmienić mapę na nową - a sądzę, że większość (w tym ja) chce - to można zrobić to z przytupem.
Trzeba sto razy przegrać, aby ten jeden raz wygrać
22-08-2017, 12:10
RE: New haxball
Jak już to raczej do wprowadzenia na międzysezonowy lub puchar RSHL, żeby drużyny grające w lidze mogły ocenić przydatność tego pomysłu. Chociaż wygląda fajnie.
WP NWO SMH ZM BR IN FCD FR LG PTHC VV North Korea Iceland
"Nabierz skilla albo zgiń"
"Haters gonna hate" & "Psy szczekają, karawana idzie dalej"
Users browsing this thread: 1 Guest(s)